Removal of support structure
In case you received a product with support structure, please follow below graphic guide to remove it from the support safely: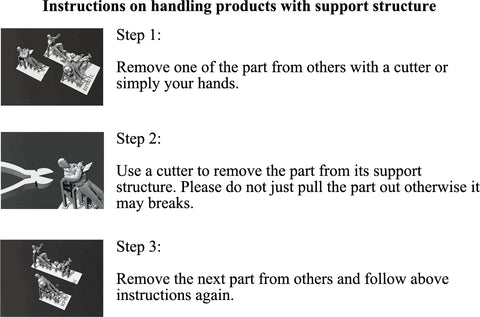 Glue
Gel-form superglue works well on 3D printed parts.
Painting
Model Master acrylic paint & Asani paint marker are recomended.
UV curing for Photosensive Resin
UV curing is a procedure which makes the resin harder, our models do not go through this procedure because a product in a softer form is less likely to break during transportation. When you receive it you can put the model under sunlight for a few hours, it will become harder.
Washing
Products made of photosensive resin are washed before dispatching, if you still find it oily when you receive it, alcohol can be used to clean it effectively.